5 Places Where Hydrogen is Already Fueling the Future
1. Cutting carbon from iron- and steelmaking in Italy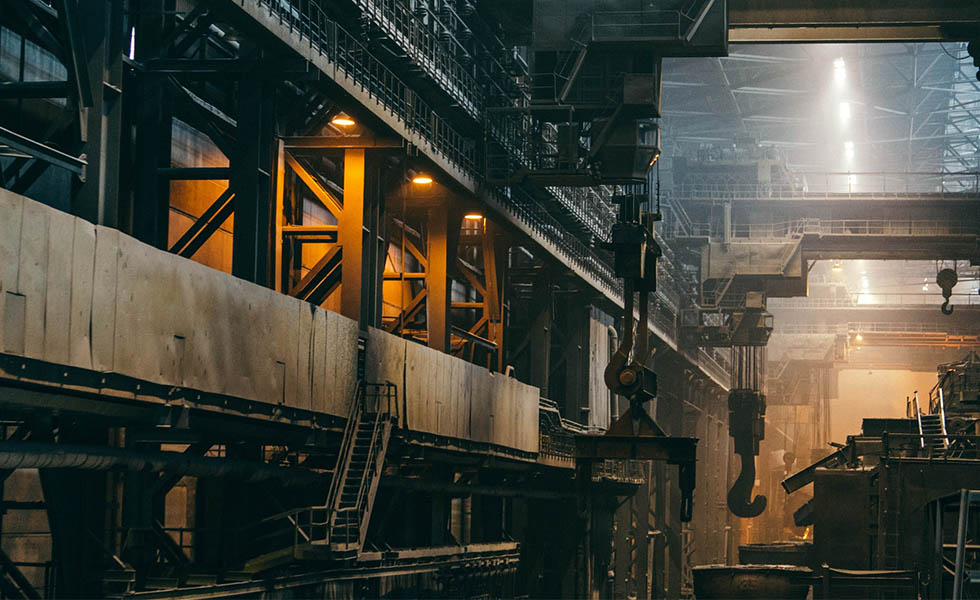 Iron- and steelmaking are some of the hardest-to-abate sectors, emitting around two tons of CO2 per ton produced. Replacing fossil fuels with hydrogen in blast furnaces (either wholly or in a mix) decarbonizes the iron extraction process, with hydrogen only producing water vapor as a by-product. In 2020, 5Mt of hydrogen was used in steelmaking globally. This is set to grow, as pilot projects – such as in Austria, Germany, and Sweden – refine its use in heavy industry and as access to hydrogen improves.
GIVA's steelmaking plant near Milan, Italy has been adding hydrogen to its blast furnaces, mixing in 30 percent hydrogen with natural gas. According to lead partner Snam, the new blend required no modifications to the plant and had no impact on equipment or end product. The partners estimate that introducing hydrogen blends to three GIVA steel plants could avoid 16,500 tons of CO2 emissions per year.
2. Storing excess renewable power in Chile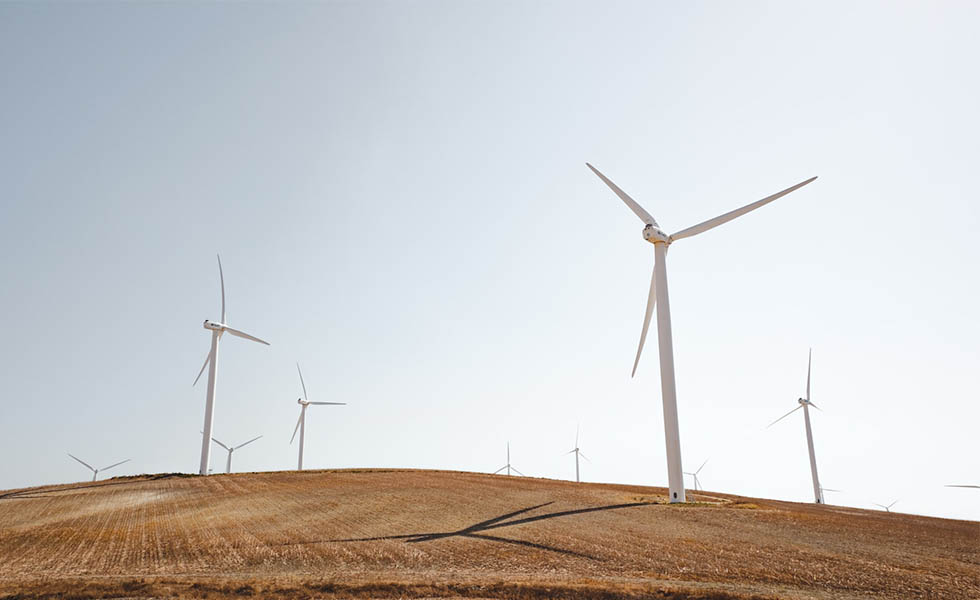 Energy operators hope hydrogen could be introduced as a form of energy storage to help ensure stability in electricity grids which rely on renewable energy. In times of surplus, cheap renewables are used to produce hydrogen via water electrolysis. The hydrogen can then be provided for re-electrification in times of shortage or to other hydrogen end-users. Power-to-hydrogen pilots are underway in Australia, Japan, and the EU, with the Danish HyBalance project recently concluding that it is technically and economically viable to produce hydrogen for energy storage at a large scale.
Electricity and gas distributor Enel has been experimenting with power-to-hydrogen in Chile since 2017 and is preparing the country's first industrial-scale pilot plant for green hydrogen production. The 1.25MW plant, located at the blustery Port of Cabo Negro near the southern tip of Chile, will produce hydrogen through electrolysis powered by wind. It is expected to begin operating in the second quarter of 2022.
3. Regenerating industrial communities in Germany
Thanks to its applications across many sectors, hydrogen also has the potential to revive whole regions and communities which have been – or will be - hit by the decline of traditional carbon-intense industrial processes. This has led to calls for an integrated policy approach to supporting the hydrogen economy – exemplified by the Ruhr hydrogen project.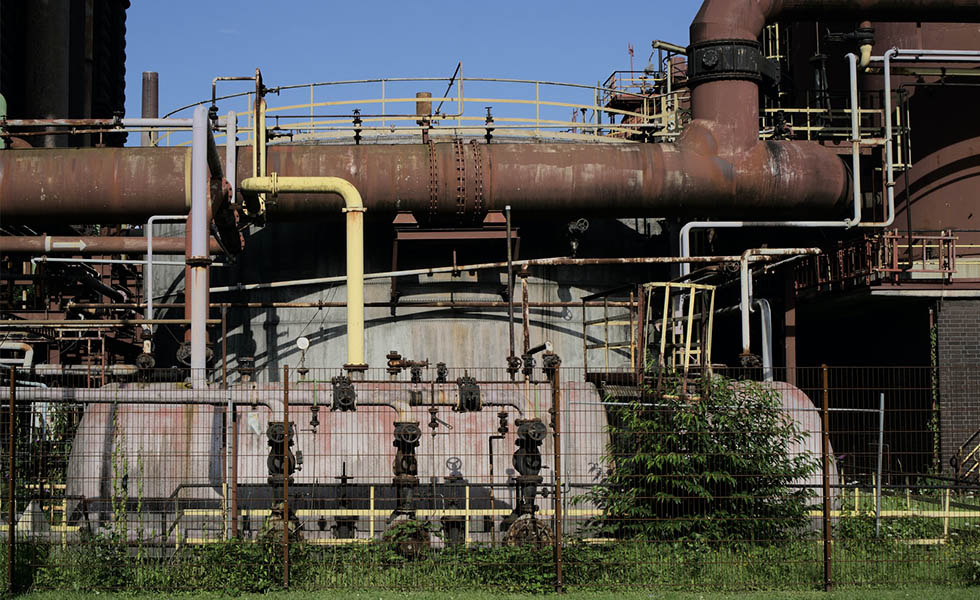 The project aims to establish a multi-sector hydrogen economy in the populous Ruhr area in North Rhine-Westphalia, which is at the center of Germany's declining heavy industries. It brings together eight organizations spanning energy, transport, housing, and research.
The project has multiple aims: to determine hydrogen demand; model renewable capacity; and assess hydrogen imports. This information will be used to identify necessary hydrogen infrastructure, and to create a "cross-sectoral future plan for a model hydrogen region".
4. Leveraging natural gas infrastructure in the UK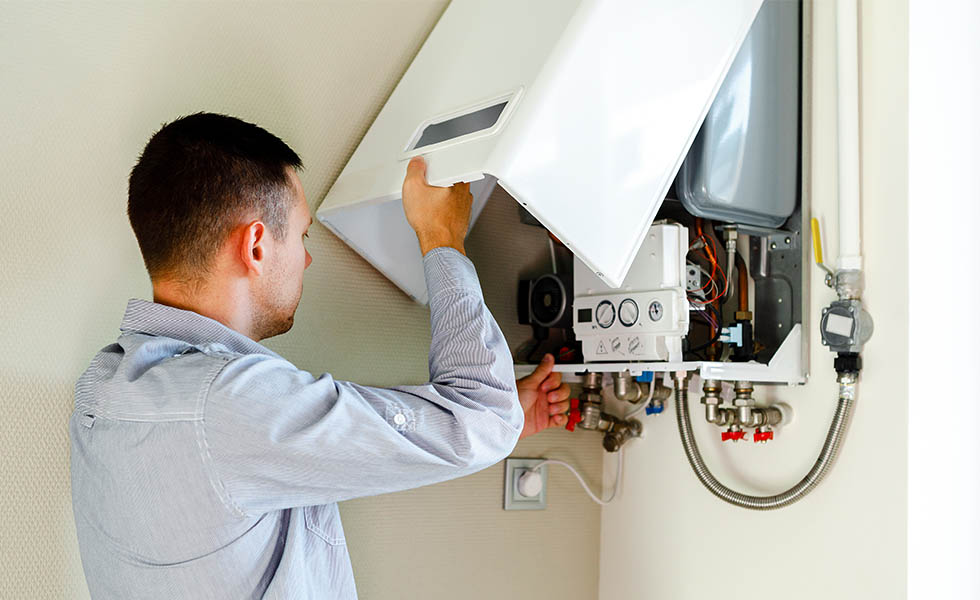 One of hydrogen's attractions is its applicability in future business models for natural gas exporters, especially as it could make use of existing gas infrastructure for distribution.
In the UK, the HyDeploy project blended hydrogen with natural gas at up to 20 percent to provide heating to 100 homes and 30 University of Keele buildings over 18 months, ending last year. There was no damage to the existing gas system or appliances, no modifications were needed to end-users' appliances, and only minimal modifications were needed to adapt the infrastructure. The project has since moved on to a larger pilot near Gateshead, where 688 homes, a school, and some businesses are being provided with a blend up to 20 percent hydrogen.
5. Powering public transport in South Korea
The International Renewable Energy Agency estimates that the transport sector will be the second larger user of renewable hydrogen by 2050. Hydrogen-fueled vehicles – while slipping behind battery EVs in some markets – are likely to be most important to the shipping and aviation sectors.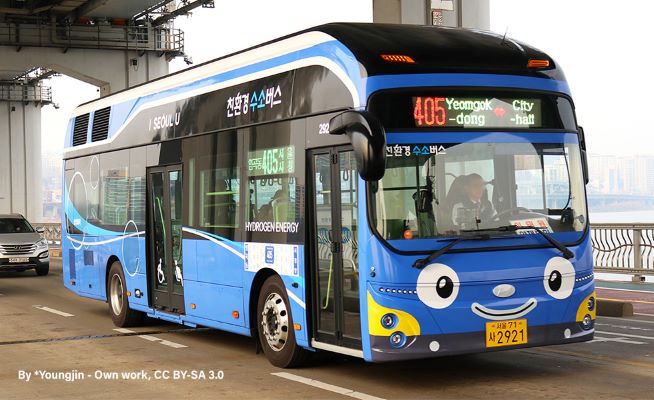 Hydrogen-powered buses are also proving popular, supporting mass transit even under extreme temperatures, which their battery-powered counterparts can struggle with.
The South Korean capital is one of several cities to operate hydrogen buses, beginning with some bus routes in December 2020 after a pilot showed passengers and drivers appreciated the reduced stops and vibrations.