Power
Universal access to power catalyzes human development and global prosperity driving economic growth, employment, health, and well-being. Power is central to the human enterprise, and significant progress has been made in the last decade to ensure more and more people have power to meet their daily needs.
Still, the World Bank estimates that some 840 million people worldwide live without electricity and even more live without adequate or dependable access to it. Today, nearly 3 billion people cook or heat their homes with biomass that can result in air pollution and deleterious health effects including premature death.
Grid and off-grid electrification have contributed to impressive gains in power distribution in areas once experiencing severe gaps in energy access such as South Asia and Sub-Saharan Africa. All of this is occurring as end-use consumption of energy is gradually shifting toward electricity.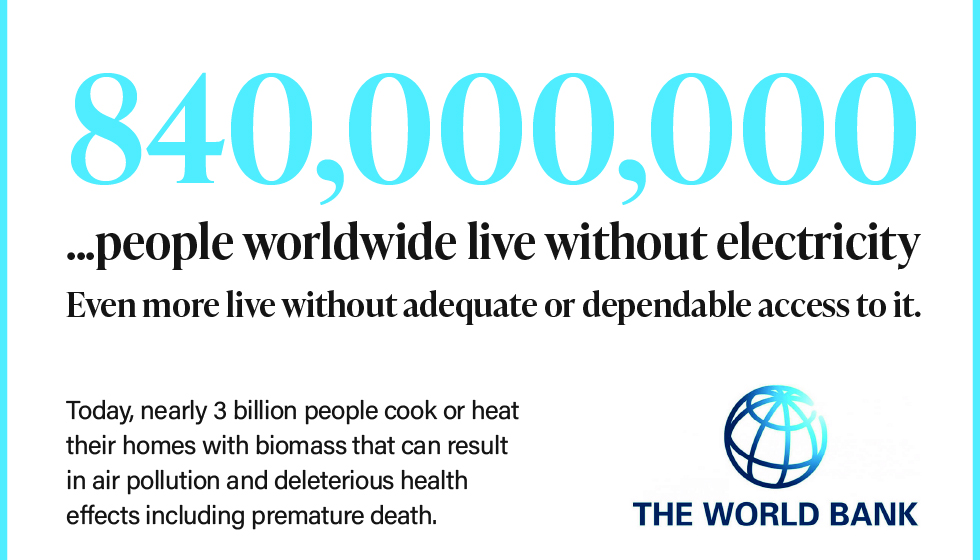 Until 2019, global power generation had increased steadily over two decades (3 percent annually between 2000 and 2018) because of urbanization and rising incomes. In 2019, lower electricity demand saw generation increase below historical levels (+1 percent), because of milder weather and slower economic growth. The impact of COVID-19 lockdowns saw power sector investment and electricity demand fall well below 2019 levels in 2020. Though demand is on course to make a full recovery, investment deferrals affect network stability and may delay achieving energy access and climate goals.
The electricity sector is undergoing a swift transformation as renewables displace traditional power generation sources. The falling costs of solar and wind power are making renewables more competitive with coal in developed economies. Further improvements in renewable technology will sustain such growth. New energy policy and recovery measures launched after the COVID-19 pandemic advance clean technologies ranging from renewables to carbon capture use and storage, and can accelerate coal to gas switching in the power sector of growth economies. However, from a global perspective, renewables will grow alongside nuclear, fossil fuels and additional future energy technologies.