Scaling Up: Three Low-Carbon Hydrogen Plants Leading the Charge
Hydrogen is being heralded as the fuel on which hard-to-abate industries, from shipping to steelmaking, will be powered in the net-zero future. However, only around 0.2 percent of hydrogen is produced by water electrolysis – so expansion is vital. Our latest hydrogen market report finds low-carbon hydrogen production and utilization must increase from about 1 million tons per annum (Mtpa) today to hundreds of Mtpa by 2050.
Here are some of the projects scaling up low-carbon hydrogen production, in pursuit of commercial viability.
China's 150MW solar electrolyzer
China acknowledged hydrogen as an 'industry of the future' in its 2021-2025 Five-Year Plan. It is a world leader in electrolysis, home to large electrolyzers owned by Baofeng, Shell and HyPower.
It's also home to world's largest green hydrogen project – Ningxia Baofeng Energy Group's 150MW plant in central China, which is powered with a 200MW solar array. The plant is so much larger than its predecessors that its opening boosted installed electrolyzer capacity worldwide by 50 percent.
Baofeng says the plant could produce up to 27,000 tons of hydrogen per year for as little as US$1.2/kg, although analysts have suggested these estimates may be optimistic. Reaching US$1.0/kg is seen as a critical threshold for green hydrogen, as this is approximately the cost of the cheapest fossil fuel-derived hydrogen.
Oil and gas giant Sinopec aims to break Baofeng's new record, having begun construction on a 260MW hydrogen plant in Xinjiang, which will be powered by solar and wind. It is expected to come online in mid-2023.
Powering a futuristic megacity in Saudi Arabia
Saudi Arabia is working to diversify its economy, with ambitions to become a major producer of low-carbon hydrogen. Similar aims have been announced by the UAE and Oman. According to S&P Global Platts Analytics, the total value of announced investments in hydrogen in the Middle East is set to hit $44bn.
The most ambitious of the kingdom's hydrogen projects is a $5bn facility under development by Acwa Power and Air Products. The plant, which would be supported by 4GW of renewable power from solar, wind, and storage, would produce 1.2Mt of an easily transportable hydrogen carrier, ammonia. The hydrogen plant is expected to help power the planned 'carbon-free' megacity of Neom, which will be home to green industries like car factories powered by hydrogen cells. Speaking to the Financial Times, the head of the Neom hydrogen project explained the necessity for hydrogen, saying: "You can't decarbonize every industry by just electrifying it."
The industrial hub powered by North Sea winds
The Netherlands hopes to establish a low-carbon hydrogen hub based around the seaport of Eemshaven, 'kickstarting the hydrogen economy in Northwest Europe'. The NortH2 project aims to produce hydrogen by electrolysis, supplying industry with 4GW by 2030, and growing to at least 10GW of hydrogen production capacity by 2040 (equivalent of 1Mt of zero-carbon hydrogen production annually). The project brings together partners including Shell, RWE, Equinor and the province of Groningen.
It proposes a hub strategy for NortH2, with electrolyzers at the center of an ecosystem that includes offshore wind farms, gas storage facilities and pipelines to support nearby industrial centers (there is already extensive natural gas infrastructure in the region that could be repurposed for hydrogen). The coalition of partners recently completed the second phase of its feasibility study, which concluded that this approach is technically and economically feasible.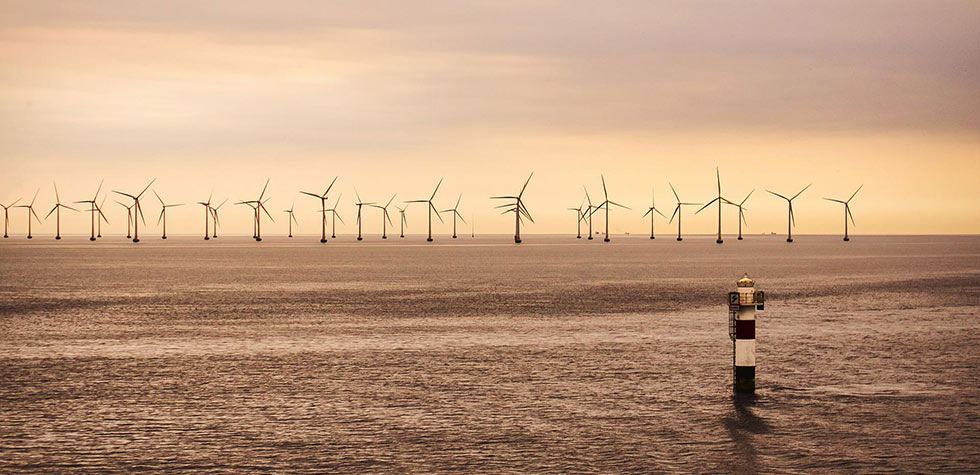 As more and more countries announce ambitious hydrogen production targets and new ventures, collaboration and innovation will be vital to ensure hydrogen is a competitive and cost-effective part of the energy transition.