Smart Grids Support the Energy Transition. Here's How
Mitigating climate change is prompting all manner of changes: from the rapid transition to EVs to an explosion in renewables capacity. But these changes must be underpinned by a transformation of electricity grids to accommodate an energy sector that looks very different to how it does today.
The combination of electrification and decentralized renewable generation is driving investment in grids to make them future-ready: more robust, participatory and flexible. This requires transforming energy grids from their current static setup to become 'smart grids', which monitor and respond to changes in supply and demand in real time.
The challenge cannot afford to be an afterthought in the energy transition – the US is expected to have to spend US$360bn updating its energy transmission systems to keep up with its projected renewables expansion.
A grid fit for the 21st century
A 'smart grid' incorporates digital technologies to monitor all aspects of energy operations, to make decisions based on real-time information, for instance automated feeder switches that can detect faults and re-route power around problems. This renders them far more flexible, responsive and efficient than traditional grids.
Smart grids are capable of supporting higher volumes of intermittent renewables. They continually monitor supply and demand to make optimum use of resources within the system. For instance, when the sun is shining and there is an excess of power coming online from solar farms, a smart grid can detect this abundance of power and ensure it is not wasted, for example, by directing it towards energy storage or EV charging.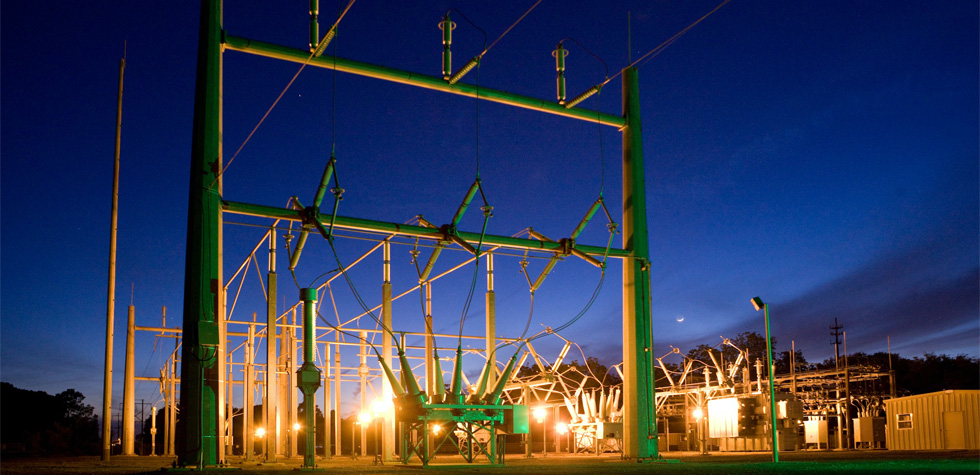 Traditional grids are designed for unidirectional flow of power: utility to customer. This distinction is becoming increasingly blurred with changes such as the rising popularity of residential solar panels. A smart grid supports this bi-directional, decentralized model, matching supply with demand and allowing utilities to pay customers for their energy at times of peak demand.
Why do we need a smart grid?
The challenge of the energy transition is enormous – every move to improve efficiency will be required to decarbonize the sector in a timely manner. Modernizing grids, particularly through digitalization, will be an essential part of this transition. For instance, according to the IEA, the need for hour-to-hour flexibility will be four times higher in scenarios that fulfil the aims of the Paris Agreement, meaning real-time grid monitoring will be essential.
This transition is not only vital for mitigating climate change, but also for living with it. In 2021, extreme weather caused dangerous blackouts in the US, Indonesia, and many other countries – and such incidents are on the rise. The flexible, decentralized nature of smart grids means they are more resilient in the face of extreme weather conditions.
Work in progress
For over a decade, there have been many small-scale smart grid programs, such as the Austin smart grid in the US, the initial iteration of which was completed in 2009. However, making grids fit for the future of energy is an ongoing process and the world is still in an early stage.
Grid modernization is not just a priority for the developed world – every region can benefit from the flexibility and efficiency of a smart grid. This is beginning to be recognized. For instance, the US government is working with a subsidiary of Algeria's national energy company to modernize its grid with an automated control system for distribution, to help support the integration of more renewables.
As the energy sector is transformed, governments must continue to work with industry to speed the modernization of electricity networks to support this transformation. The challenge is vast, but can be met with dialogue, digital technologies and investment.